When we talk about the after-sales process, some companies just don't know what to say or how to describe their process. Sometimes because of a lack of organization, lack of knowledge, or lack of techniques. Usually, the purchase is completed successfully, but many companies still miss the opportunity to continue the process.
Some aspects can harm the business, such as the lack of organization, deficiency in planning, and the lack of specialized staff to maintain the company's relationship with the customer. So, learn in this article an easy and efficient way to improve your company's after-sales process, bringing incredible benefits.
What is the after-sales process?
After-sales is just as important as the other steps in the sales process. A well-done after-sales process marks the presence, makes your customers happy and also ensures that your company is always remembered.
As the name suggests, after-sales is the service provided to the customer after purchasing a product or service. It's a set of strategies and actions aimed at maintaining a solid, lasting and satisfying relationship with any prospect who has become a customer.
In this way, your company offers a high quality service, meeting the needs of the customer, offering the appropriate support, and ensuring customer loyalty. In addition, it's a cheaper action to guarantee future sales.
Finally, it can also be seen as a strategy to create promoters of your brand, responsible for attracting new customers and consumers.
Check out below the main benefits of this strategy and why your company should invest in an after-sales process.
Advantages of the after-sales process
Once you've managed to close a sale, your job doesn't stop. It's important to strengthen the relationship with customers through after-sales actions and strategies.
See below why your company should invest in this process.
1. Retain customers
Many companies and entrepreneurs create excellent marketing campaigns to attract new customers. But, what about the relationship with those who have already bought your product or service?
Working on customer retention is just as important as working on attracting customers. By working in the relationship with the customer, you increase the number of loyalty and reduce the number of evasions from your customer portfolio, increasing the company's results.
And to acquire this benefit, it's necessary to invest in an after-sales process. That is, contact the customer to see if they have been well served, if there is anything else the company can do to help.
Paying attention to the customer creates a positive image of your brand and guarantees the satisfaction of customers who will buy from your company whenever they need the services or products you offer.
2. Ensure satisfaction
In any company and any business, it can happen that the customer feels dissatisfied.
Whether with the service, with the payment terms, or even because the product didn't meet your expectations as it should. And if the experience is completely dissatisfied, the company loses not only the customer but also the possibility of new customers. Because a dissatisfied customer will never refer his company to his friends and family.
Therefore, the after-sales process ensures that the customer has the best experience possible.
When contacting the customer, make sure the purchase went as expected, if he had a good experience. Also, check if he has any suggestions for improvement.
Upon receiving customer feedback, it becomes easier to increase positive points and correct possible flaws in the process.
3. Create a competitive advantage
To stand out in a highly competitive market it's necessary to offer consumers something that the competition does not offer. That is, offering something that makes your brand unique is a competitive advantage.
Therefore, implement the after-sales process in your company as a strategy to differentiate yourself in the market. And make it clear to the customer that you care about them and are concerned with their satisfaction.
This will help you to build customer loyalty and attract more leads to your company.
4. Word of mouth marketing
Finally, with satisfied customers, he shares a good experience with his friends and family. This makes more people interested in getting to know your company through "word of mouth marketing". You have probably heard about it, and you also know that it helps a lot to increase the company's results.
Investing in an effective after-sales process, in customer loyalty, and in the positive experience that the customer has about your company, helps in creating your brand promoters.
Tips on how to improve your company's after-sales process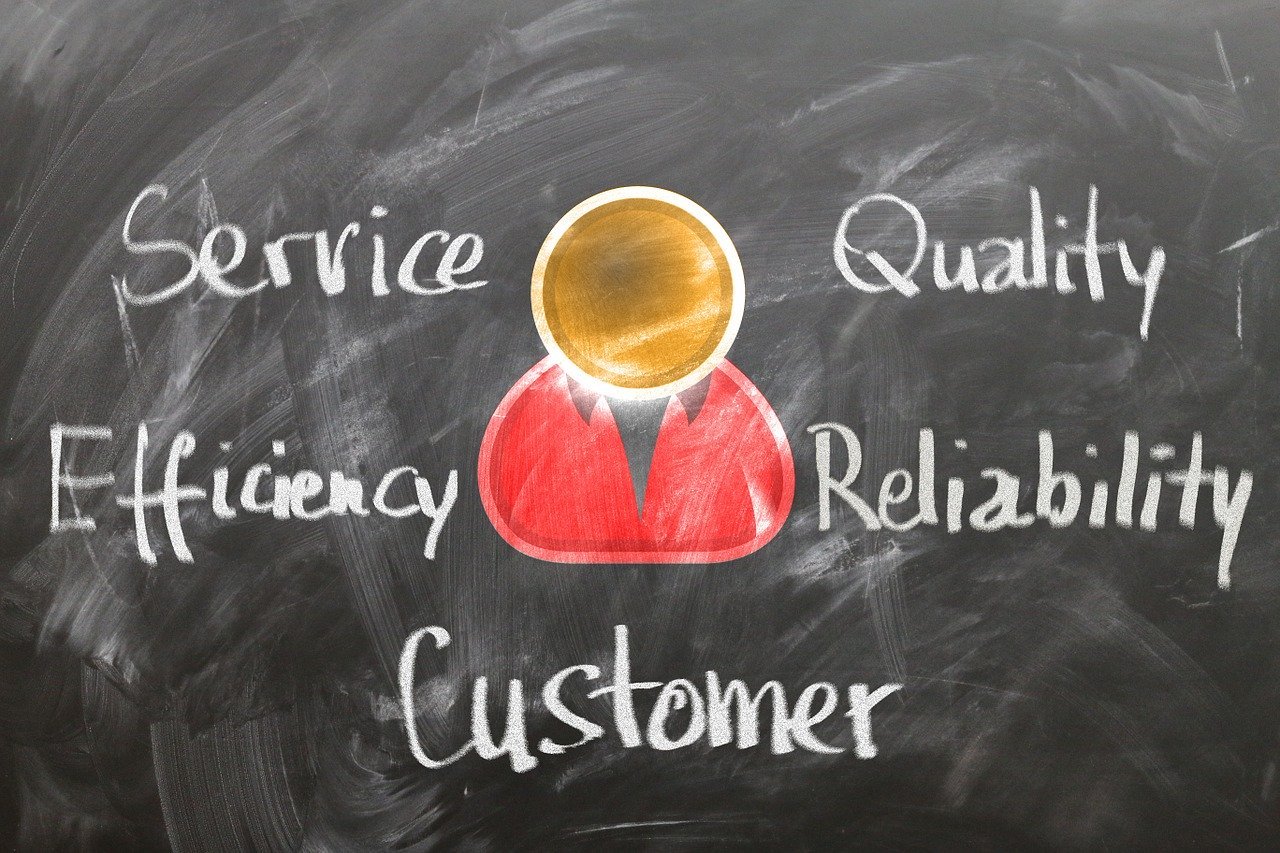 Now that you know what the after-sales process is and what its main advantages are. Check below actions that make the process more efficient and improve customer satisfaction.
Fulfill what you promised
Nothing worse than delivering a product or service to the customer that is less than what was advertised. The same goes for customer support. If you have promised the customer to resolve all your complaints, then do so until the customer is satisfied.
Ask your team to listen fully to the complaint or objections and, if possible, have more than one person to assist you, always centralizing all information in one place so that everyone on the team is up to date on the request.
Offer exclusive discounts and promotions to customers
Certainly, customers who are loyal to your business deserve special attention. Therefore, consider offering special discounts, promotions, gifts, and even gifts on the anniversary date, in order to thank the customer for their preference and to bring the relationship closer and further strengthen it.
Create a feedback system to improve the after-sales process
In order to further optimize your after-sales process, it's very important to create a system to collect customer reviews and suggestions.
When a customer points out flaws in your product or service or requests improvements, it also provides an opportunity for your company to improve the solution it sells.
Draw attention to the loyalty program
The main objective of the loyalty program is to reactivate the customer after the first purchase. Therefore, it's extremely important to use it and include it in the after-sales process.
When finalizing the sale or getting in touch to give attention to the customer, remind him about the program. Which may be through a scoring system for purchases or exchange for gifts, discount coupons for the next purchase, discount cards, or bonuses for indications, among others.
Use technology and create a good CRM system
First, it's necessary to understand that, regardless of the size of the company, this process is important, what will change is the way it's done, or by whom.
An after-sales process can be carried out either by the sales team that finalized the deal, or by a separate team, responsible only for carrying out the after-sales functions and maintaining a relationship with new customers.
And being the same team or separate teams, all members must communicate clearly and objectively, exchanging updated information in real time. And that is something that a good CRM system can provide.
Read more: How to organize customer support processes
So, let me introduce Pipefy. It's an intelligent platform that can help you with various company processes, especially in the after-sales process.
An easy and intuitive system for you to create the entire structure of the after-sales process, maintain communication with your team, collect information and feedback from customers in an agile way.
To illustrate, watch the video below. Mauricio Aizawa explains, in practice, how an efficient customer support process works through Pipefy.
Finally, what did you think about this content? How do you usually improve your company's after-sales process? Leave your opinion in the comments and share this material with your friends.
Take the opportunity to follow Organize na Pratica on Instagram, and to follow more amazing videos on the YouTube channel.
Reference material