Microsoft Teams is the most beloved corporate chat today. This is because the platform was released for free use in 2020. With more than 75 million people using the platform, it's an excellent tool to facilitate teamwork. Check out in this article what it is and how to use Microsoft Teams.
Getting to know Microsoft Teams
The platform is increasingly famous for being an excellent tool for professionals who need to contribute and share information in real-time.
Microsoft Teams unites chat, video conferences, calls, files in a single application. And the number of users has grown considerably from 2019 to 2020. Currently, there are more than 75 million people registered on the platform.
This happened because of the increase in the number of people working in the home office system.
But, why is the platform so successful? Microsoft Teams unites teams of professionals, regardless of the area, and offers numerous features.
Its proposal is to be a centralized and integrated environment of contribution and information sharing.
Therefore, through the platform, it's possible to create teams and optimize the organization's processes and workflow, so that the functions are executed more quickly and effectively.
The application is available to Office 365 users, with some free functionality for non-subscriber users. In addition, it's available on the web and mobile version, making everything even more integrated and practical.
Find out below some features of Microsoft Teams and understand why the platform has become a trend among professional teams.
Main features of Microsoft Teams (and how to use them)
Of course, like any great technological innovation, the platform comes with numerous features. Check out the main features that Microsoft Teams offers, as well as for instructions with images on how to use it.
Lateral menu of Microsoft Teams
The main functions are displayed in the side menu. It's there that you will use all the resources that Microsoft offers to facilitate your work.
Create a team
To create your own team, just click in "team" on the lateral menu, then click in "Join or create a team".
In addition, you can create a public or private team.
Check out the image:
Chat with anyone and anywhere
The platform facilitates communication, whether group or individual. So, send a message to your colleagues. You can also send gifs, stickers, and emojis in a group chat or in one-to-one messages.
To do this, simply access the lateral menu, locate the chat, click on the second icon in the top corner, and include the name, @ or email of the person with whom you want to start a conversation.
See how simple it's in the following image:
Meet anywhere
Schedule and connect with your team anywhere through online meetings. Make secure video conferences with anyone.
On the platform, you have the option to connect at any time with your team or schedule a meeting.
In addition, when scheduling the meeting, you have the option to share this schedule with everyone involved to be notified.
See the image below:
Efficient calendar
The meetings you have scheduled with the team are automatically synchronized with the Outlook calendar. Keeping all the important information for the team in one place.
Cloud files
In Microsoft Teams you can gather files from all teams. Nevermore waste time sending files to each other via email.
In this way, your team also increases the productivity and quality of tasks. Since the team will not have to waste time finding or ordering the files they need to do a good job.
It's also an excellent channel for storing personal OneDrive documents.
In addition, you can choose the cloud storage provider you would like to use in Teams.
To store a file, just click on "files" in the side menu, click on "OneDrive" or on "+ Add cloud Storage" and choose the best storage provider for you.
Check the image below:
Read more: Project Management Software using ClickUp
How to start using Microsoft Teams
The platform is simple and intuitive. And as you saw in the previous topic, it offers the best resources to make teamwork easier.
Here's the step-by-step on how you can start using Microsoft Teams right now.
1st step: creating a Microsoft Teams account
To create an account, simply go to the platform's homepage or download the application. Microsoft is available for Android and iOS.
This step-by-step will be performed based on the Microsoft Teams' web version.
Click on "Sign Up for Free" and you will be redirected to another page. So, just include your email, then choose what your goal is when using the platform. Finally, include a secure password.
2nd step: account confirmation
As soon as you create an account, Microsoft Teams will send a confirmation code to your email.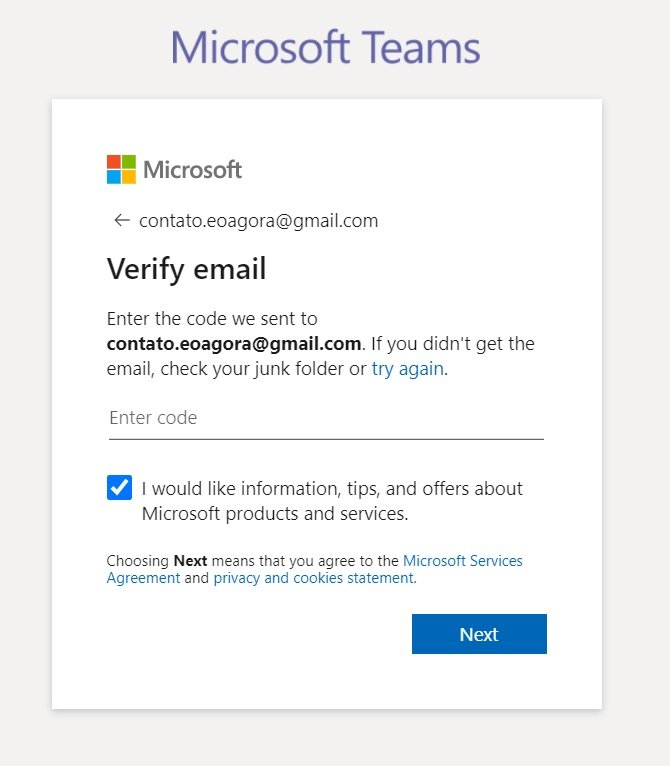 Just access your email, and include the verification code.
3rd step: choose where you want to start using Microsoft Teams
After including the verification code, the platform will suggest that you download the application on your computer or use the web version.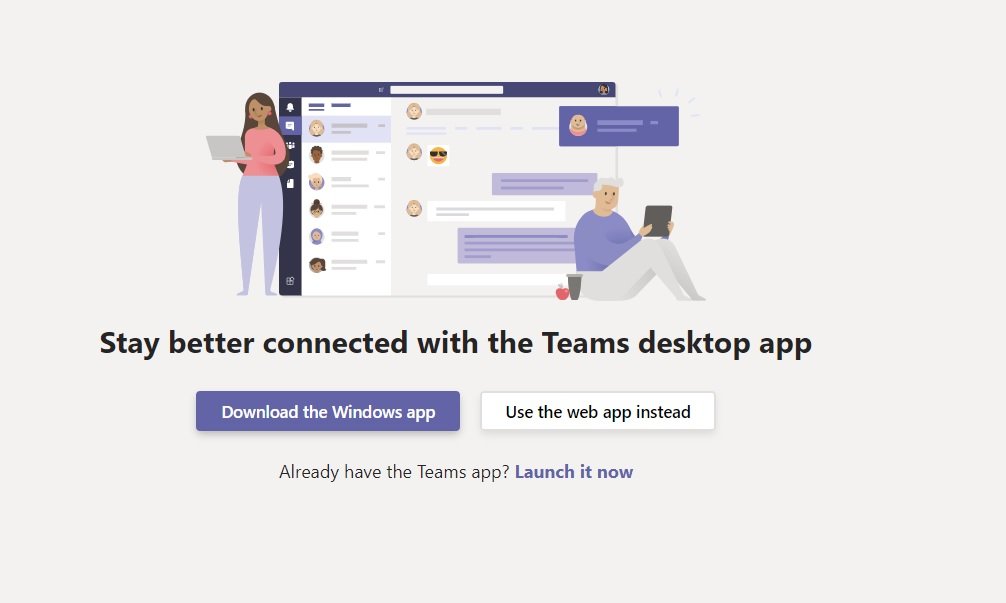 Choose what is best for you and then just take advantage of all the features that Microsoft Teams offers.
Finally, what did you think about this content? Leave your opinion in the comments and share this material with your friends.
Take the opportunity to follow Organize na Pratica on Instagram,
and to follow more amazing videos on the YouTube.
Reference material
YouTube – Personal and Business Productivity
Set a productivity routine – Google Calendar + Evernote + Calendly
Organize na Pratica – Courses