Standardizing and optimizing are the needs of current organizations, which aim at a considerable increase in productivity and in the organization of processes. In this way, we brought in today's article an intelligent system that promises to end your company's spreadsheets and forms, as well as solve inefficient processes. Get to know Pipefy and how to use it.
What is Pipefy?
One of the most fantastic workflow tools, Pipefy was launched with the promise of resolving inefficient processes and increasing team productivity in minutes.
Using the Kanban methodology to monitor the execution of activities systematically, Pipefy was created by the Brazilian entrepreneur Alessio Alionço.
It's an intelligent management tool that helps your business to organize and execute all the important company processes in one place.
Pipefy main objective is to allow companies to become more organized and productive, making it possible to execute and monitor day-to-day processes and activities in a practical and intuitive way.
With Pipefy you can manage the processes of any department: Human Resources, Marketing, Finance, Customer Service, including IT and Help Desk.
Even more comprehensively, with the platform it's possible to analyze metrics and sales leads, make content marketing planning, sales funnel, among many other possibilities.
That way, you can abandon inefficient strategies like forms, spreadsheets, and even the excess of emails, for example.
Free plan
In summary, even on the free plan, Pipefy offers countless possibilities.
That is, start your organization from scratch using templates that can be customized.
In this plan, Pipefy offers:
Up to 5 processes and 10 users, facilitating teamwork.
Customizable templates or option to start your processes completely from scratch.
Online forms to share with the team or send by email.
Email templates to communicate with your customers without the need to leave the platform.
Integration with dozens of applications through Zapier.
Ability to create up to 50 cards every 30 days.
Click here to start your Pipefy trial.
Advantages of Pipefy
Certainly, Pipefy offers countless possibilities, and with them countless advantages.
Now that you know what Pipefy is, check below the advantages of using the platform as a business strategy.
Activity tracking
When using the platform, you can structure a process in a few minutes using the Kanban methodology.
All activities to be performed, in progress or completed are visible in cards that can be moved easily between the phases of the process. It's like a simulation of a production line.
This means more productivity and efficiency in performing tasks.
In summary, with Pipefy, it's possible to create cards to monitor the evolution of all projects under development, for excellent visual management.
With this, control all demand requests, regardless of where they come from (email, text, form).
Cost reduction
With a simple and intuitive platform, Pipefy gives you the autonomy to automate business processes without depending on the hiring of a person responsible for the IT area, and without needing technical knowledge.
Increases productivity and task efficiency
When the company is very small, activities are usually coordinated by the owner himself.
However, from the moment that demands increase and becomes more complex, it's necessary to rely on more effective strategies.
This way, using the Kanban methodology to monitor and analyze the execution of activities, Pipefy allows visual management so that everyone is aware of the processes' progress.
Thus, gaining an increase in productivity and efficiency in the execution of tasks.
Share important documents and files in Pipefy
Pipefy makes it possible for you to share important files, information, and data to facilitate the execution of tasks, as well as to create checklists.
There is no restriction on format or file size.
This avoids the delay in the tasks since all the information necessary for a well-done job will be in one place, visible to all members of the team.
Teamwork
Pipefy offers numerous benefits even with a free plan.
With this, your team will work in a more organized way with gains in productivity and quality.
Therefore, in the free plan, it's possible to work with a team of up to 10 users, including templates for e-mail, form, among others.
Integration with Pipefy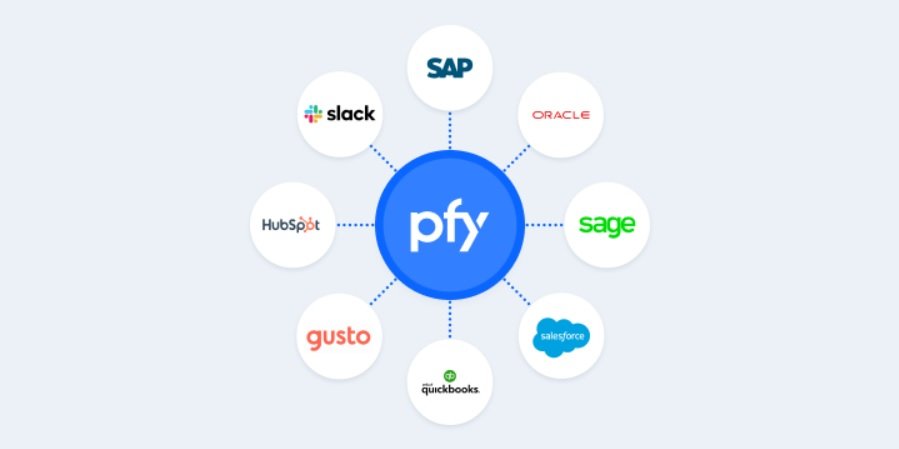 Finally, one of the numerous advantages that Pipefy offers is the possibility of integration with other tools to optimize tasks.
One example is to integrate with the ERP system to control the cash flow.
Thus, all processes and controls will be in one place.
Read more: Process optimization: how to implement?
How to use Pipefy
Standardizing the way you work is very simple and can only take a few minutes with Pipefy.
Then, check below a simple and quick step by step on how to use the platform.
First step
To benefit from all the advantages of Pipefy, you need to create a completely free account.
Just go to this link and fill the form.
Second step
Next, you will start to create your account.
To do this, simply include the information that is requested on the screen. Like the image below.
Third step
Finally, to create your account you will include information about your company and the purpose of your process. As in the image below.
Very simple, isn't it?
Then, after starting the account, you will be ready to create cards and get your business up and running quickly and conveniently.
At the beginning, Pipefy already offers numerous templates to start according to your demand.
And yet, when you click on the template, a screen appears with all the information about it. So you will be sure that is the best model for your business.
Did you choose your template? Time to get your hands dirty and pass all the important details of the project to the platform.
In conclusion, as you can see, creating an account is simple and easy. The platform itself is very intuitive and you can start projects from scratch and automate your processes in minutes.
Finally, what did you think about this content? Leave your opinion in the comments and share this material with your friends.
Take the opportunity to follow incredible videos of Organize na Pratica on Youtube.
Reference material