In a completely updated world, many companies invest in technology to automate processes. In this sense, find out why Google Calendar is the best online calendar option for your company. With it, you can optimize tasks and improve your productivity in a practical and fast way. Continue to read to find out.
What is Google Calendar?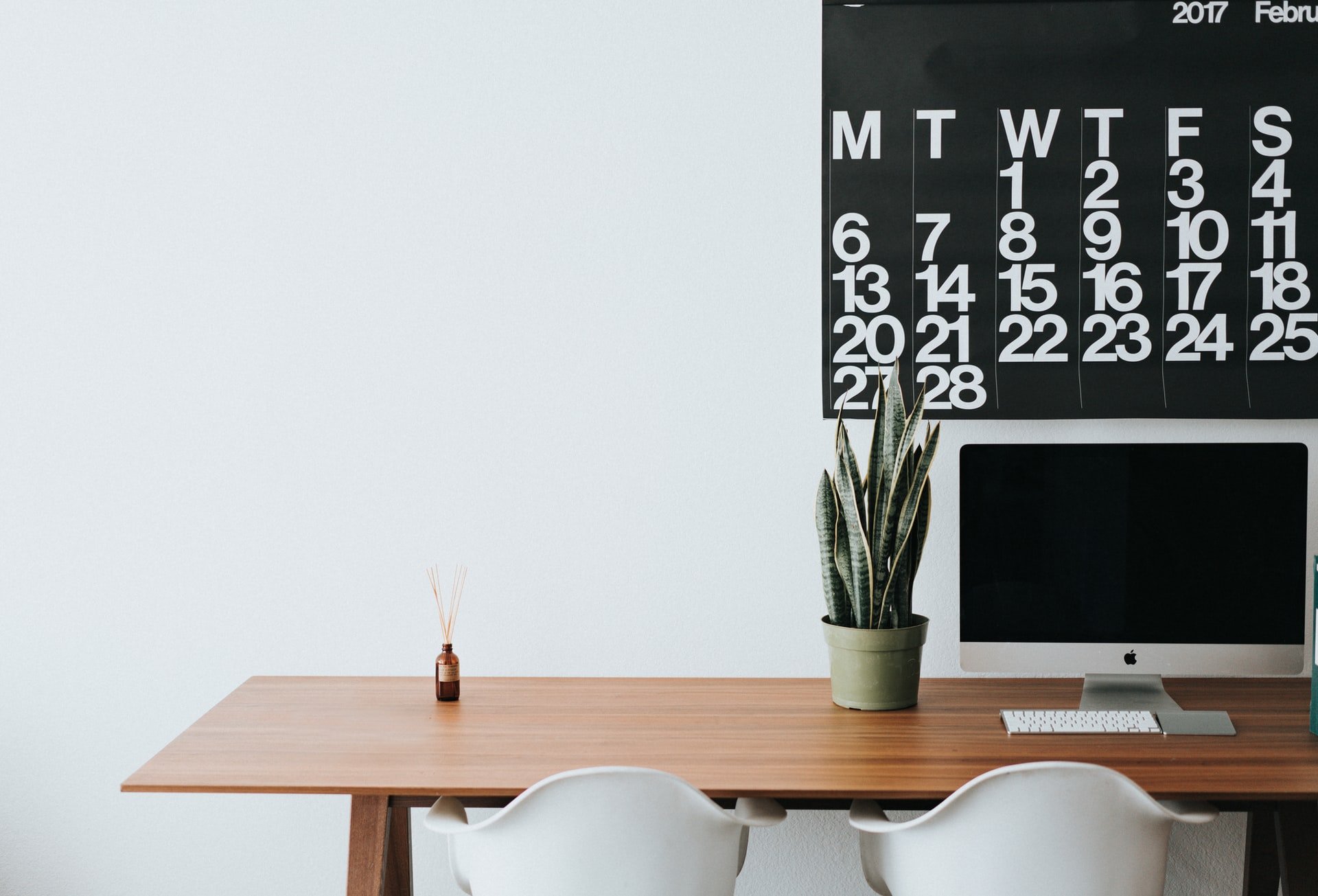 Google Calendar is a practical calendar developed by Google. It's free and available both in the web version and for Android and iOS apps.
If you have a Google account, you can use Google Calendar for free, just access the web or mobile version and log into your account.
Google Calendar allows the user to create and edit events, appointment reminders, and even share your calendar with the team or with friends quickly.
With Google Calendar you can work even offline. That is, respond to invitations even without the internet and as soon as you are connected it will automatically synchronize, sending the response to the respective recipients.
You can also receive event notifications via email or mobile. It was created to optimize and facilitate your day. And so that you never forget an important appointment with family or friends.
Thus, check below the reasons why you should use Google Calendar to optimize the processes of your company and make your work-life business more productive.
5 reasons to bet on Google Calendar for your company's organization
Created to make your life more practical, it has emerged as a proposal for effective organization, both for your professional life, as well as for your personal daily activities.
And now that you already know what Google Calendar is, check out how it can help you to organize your company, and also keep the whole team informed about the progress of important projects.
1. Handle in a practical and easy way
Its interface is everything you expect from Google: practical and easy to handle.
Google Calendar was designed to deliver simple and easy resources, where you or your secretary, for example, can feed it without much effort and always keep the organization of the company's appointments.
To create a new event or appointment, just click on "+ create", then add a title and time. You can also add guests, locations, and event description. All this in a very simple way, as in the image below.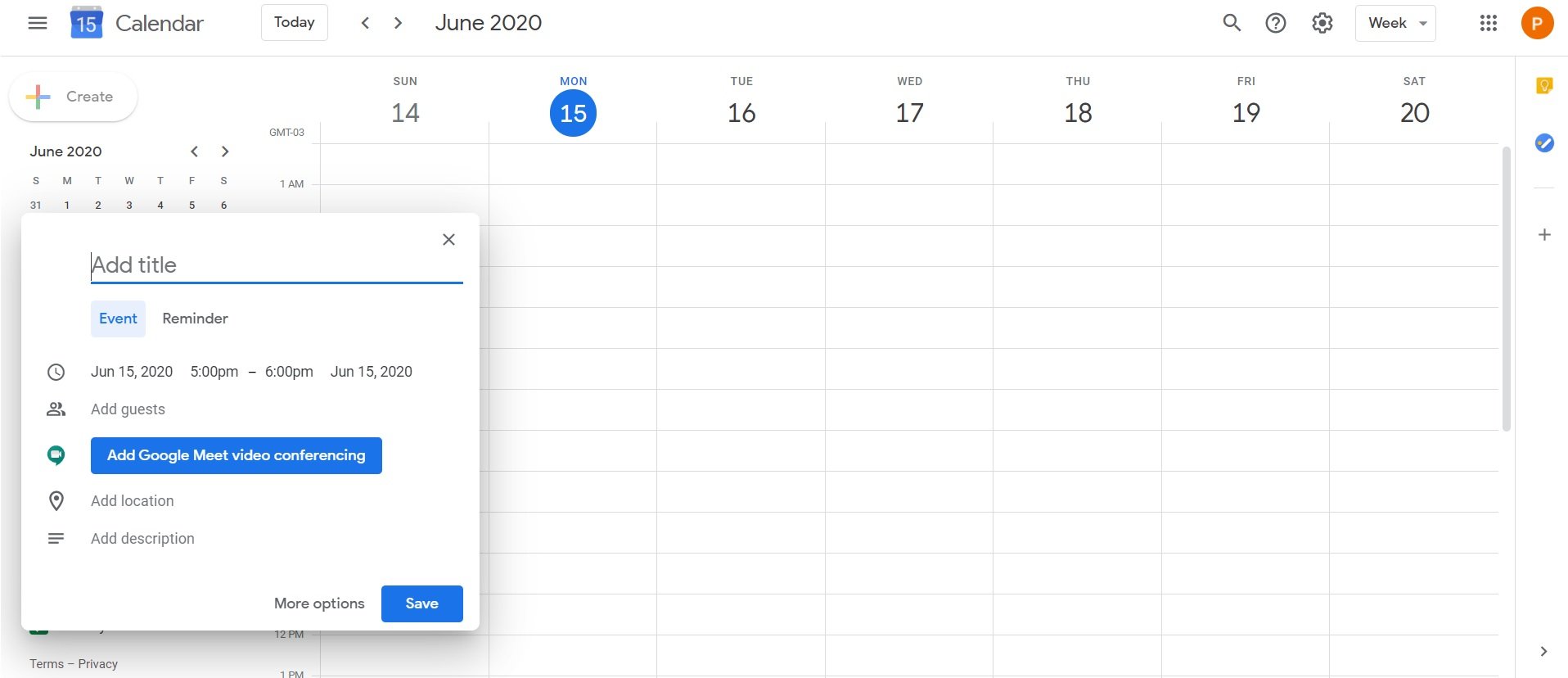 2. Increase your productivity with Google Calendar
In immediate times, all that a good businessman looks for is practicality. Time is valuable and you need to take advantage of every moment to achieve goals and perform daily tasks.
Controlling activities and doing good time management to increase productivity has been valuable for most businessmen. And with Google Calendar you can manage time efficiently for your business in minutes.
Don't waste any more time trying to organize everything in a notepad, or forgetting your agenda at home or in a client's meeting room.
Google Calendar has the function of synchronizing on more than one device, so your calendar will always be with you and ready to receive new events and new notes.
In addition, another important feature that can help you increase productivity is that you can define each event in color, allowing you to see your priorities in greater detail.
3. Keep the team informed
This is one of the most amazing features and one that gains thousands of users. With Google Calendar, you can share calendar events with the entire team to keep them always informed about the company's projects.
Another advantage is to make available hours on your calendar so that employees can schedule meetings with you, without having to call you all the time.
Through the app, you can also invite the team to meetings and receive confirmation.
Incredible and practical, isn't it?
4. Multiple calendar
Sometimes it is easier to create a calendar for the company projects and another for personal projects.
When you share a calendar, the team is unable to access your personal agenda. You can set up to share your calendar so that only the information you want others to see appears, so you keep your calendar private.
To add a new calendar, just click on "other calendars +" and then "create a new calendar". You can add a title, a description, and even change the time zone. Check out the image below.

5. Manage projects
Finally, with Google Calendar you can manage projects and share with your team, in addition to having a broad view of your team's performance, you keep the steps more organized.
But how do I do this?
To make it easier, you can create an event for each step, or for each task in the project. You can invite the person responsible for the task to this event, add and set a deadline and then share it with all team members. This way, everyone can monitor the progress of the project.
Thus, you eliminate unnecessary meetings and increase the productivity of the entire team.
In conclusion, Google Calendar is the best way to organize company events, appointments, and projects in a shared way, all in one place.
This goes for both: personal and professional life. After all, personal life requires planning and organizing goals, whether for private meetings or important college events, this resource stores all information securely.
It is not much different with professional life, which requires planning and organization from the businessman. The calendar will help in meeting goals and also facilitate contact with a partner or with your team.
Do you want to organize your routine in a practical and effective way using Google Calendar? Click here.
What did you think of this content? Leave it in the comments if you already know Google Calendar and share your tips with others.
Reference material
Google Calendar – Boost your Routine using Google Calendar
Youtube Personal and Business Productivity – https://www.youtube.com/channel